At SFS, we take camp seriously. Our trainers work hard. We expect a lot out of our campers in return. Our camps are structured in a way so that athletes increase their basketball IQ, improve their mechanics, develop their individual and team leadership ability, learn and demonstrate SFS core values, and of course, have fun.
Our SFS camps welcome kids age 5 to 15. We teach and work with kids new to basketball to the more elite elementary and middle-school age players looking to up their game with better shot mechanics and intensity.
Campers can expect drills that focus on shot mechanics, dribbling, rebounding, passing, and footwork. We believe in scrimmaging as a way to put what you learn into practice while developing strong team skills. Shooting and other competitions allow individuals of all ages and levels to shine.
Camp week is structured progressively, with new skills and drills daily. We begin slightly lighter for those who may be newer to basketball camp, and, we increase expectations and challenge campers more as the week goes on. Wednesdays are agility days, where SFS coaches add strength, conditioning, and agility training necessary to the game of basketball. On Fridays, players can expect to scrimmage among their respective age groups, putting into game action their newly developed skills. Throughout the day, players get the breaks, hydration, and healthy fuel necessary to building strong, performance-ready bodies at any age.
Time and time again we see campers of all ages and from diverse backgrounds leave SFS camps stronger, more confident, and full of excitement for the game.
CAMP DETAILS:
Boys and girls age 5 – 15, all skill levels | 8a – 5p | Lunch Provided | T-shirt Provided
Summer Camp June 11 – August 17, 2018
Camp cost :
$245/5-day (Monday – Friday)
$60 daily camp
* Discount offered to SFS club team players, as we encourage club players to attend camp as much as possible throughout the summer.
*SFS welcomes Active Professional Player, Tim Ohlbrecht, to the SFS Summer Camp Coaches starting lineup! The 6'11 Center who plays for Germany's Ratiopharm will be running camp June 12 – 15, as DJ will be in Germany with the 14U SFS club team as they compete internationally. He will also be assisting during various weeks through July. Additional coaches include club coaches Dee and Sean, both accredited and trained under DJ.
TO REGISTER
Please fill out our camp registration form. To pay online, click on Payment & Pricing. Camp payment can also be mailed to 19179 Blanco Road Ste. 105-215 San Antonio, TX., or, bring payment to first day of camp.
EARLY BIRD REGISTRATION
SFS offers a discount for week-long summer campers who register for SFS 5-day camp at least 2 weeks in advance of camp start date. Register online and mail special pricing payment payment of $225 or bring discounted payment to camp. Same-day registration cost is $245 for the 5-day camp.
CLINICS & special events
SFS offers a series of Clinics. These are intense, performance-driven clinics designed for players 13 & Up with proven basketball experience. Players are coached by SFS Founder and Pro-Trainer, David "DJ" Jones.
Advanced Clinics are designed to give players training opportunities in the off-season, preparing them for important showcases and tournaments. They help players get into prime performance shape while building the all-important leadership skills as well as confidence that coaches look for in a starting player.
Player numbers limited. Early registration recommended.
Current & Upcoming Camps
Summer Basketball Camp June 11 – Aug. 17
Register Today
SFS Founder and Coach, David Jones, who played professional ball in Europe for over 13 years, trains individuals and small groups teaching all aspects of basketball fundamentals with a focus on shooting mechanics.We have additional trainers who played at an elite level and are specially trained by Jones.
Most school teams today expect players to come to them well-skilled in fundamentals. In many cases they don't have the time or resources to offer the individual attention that can take your game from good to great. SFS Trainers, Coach DJ, Coach Dee, and Coach Sean offer 1-on-1 training for players age 9 – 17. SFS 1-on-1 training teaches all aspects of basketball fundamentals with a focus on shooting mechanics.
Starting June 2018, Active Professional Player, Tim Ohlbrecht, who plays for Germany's ratiopharm Ulm, will also be available for private training. The 6'11 Center is also known for his shooting throughout Germany.
Message Coach DJ About SFS 1-On-1 Training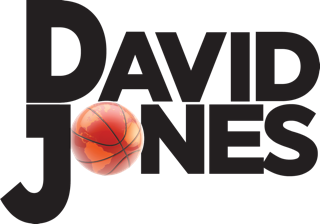 Pro Training
If you are an elite high school, college, or pro athlete looking to train solely with David Jones, or an agent looking to elevate your client's game, visit DJ's Pro Training website here. DJ offers full immersion and virtual training.
At Shooting For Success, we offer club teams as an opportunity to continually grow in your basketball skill, mechanics, IQ, and team playing ability.
Our club teams practice year-round, and compete in various leagues and AAU tournaments both locally and nationally.  In youth basketball today, around the age of 12 or 13 years, opportunities begin to exist for players to achieve potential exposure beneficial to a goal to play college or professional ball.  Club play can offer an athlete this type of potential exposure in addition to the more primary goal of club ball to continually grow in one's passion for basketball, skill development, and team playing ability.  
 At SFS, club players are placed on a club team based on age and where we feel they fit best in terms of skill, development, discipline, and character.
Now offering club teams for the following age groups:
15U Boys Black, Orange Teams
12U Boys Black & Orange Teams
12U Girls (Building)
9U Boys Black, Orange Teams
Small Group Training for various ages Wednesday evenings
Register Today
If you do not see a club team in your child's age bracket, please contact us to discuss a start-up team.